Simple Basil Syrup | Delicious simple syrup flavored with basil, perfect for adding to lemonade and cocktails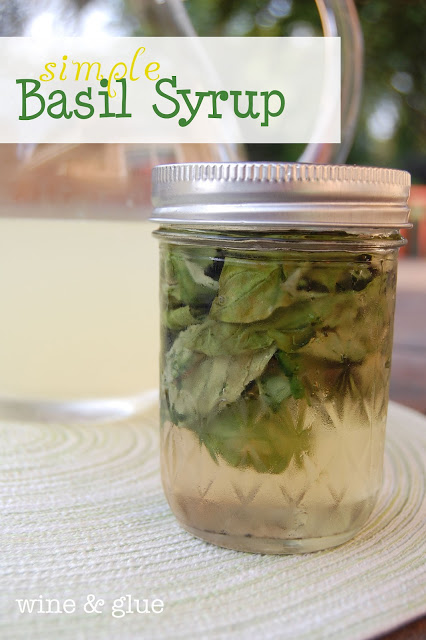 What a busy week! We had a Fourth of July bash at my house, and as usual, I seriously underestimated the time it takes to host people. It was well worth it though to be surrounded by good friends and family for a fun filled day.
One of the hits of the party was this Cathy inspired beverage: Basil Lemonade and Vodka.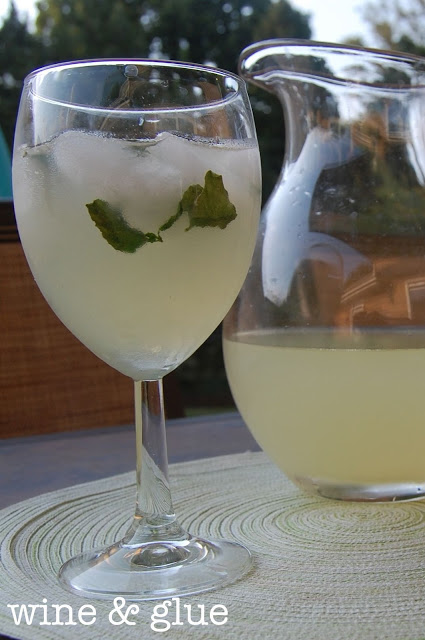 Are you growing copious amounts of delicious smelling basil in your garden like we are?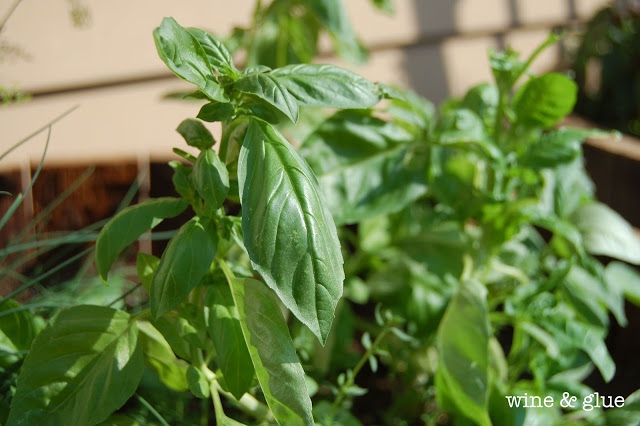 I love it! It smells awesome, and it screams summer, and it is so delicious, and normally so expensive! I never allow myself the luxury of fresh basil in the winter, so I feel like I'm living the high life right now.
So, since I have so much (for a while I was dealing with a basil plant buying addiction at the farmer's market), I'm on the prowl for recipes that call for fresh basil. And this one could not be easier.
Basil Syrup (this is for one batch, but it goes quickly, so I'd double it)
1/2 cup sugar
1/2 cup water
1 cup fresh basil leaves
Boil the sugar and the water together until the sugar is completely dissolved (you are basically making
simple syrup
). Then remove from heat, throw in the basil, and let cool.
Store the syrup in your refrigerator and add to what would be a normal vodka and lemonade cocktail. I like adding a lot of syrup (like a tablespoon to a 12 oz glass), but try a little and add more to taste.
(I also think this would be great over ice cream, fruit salad, all sorts of things.)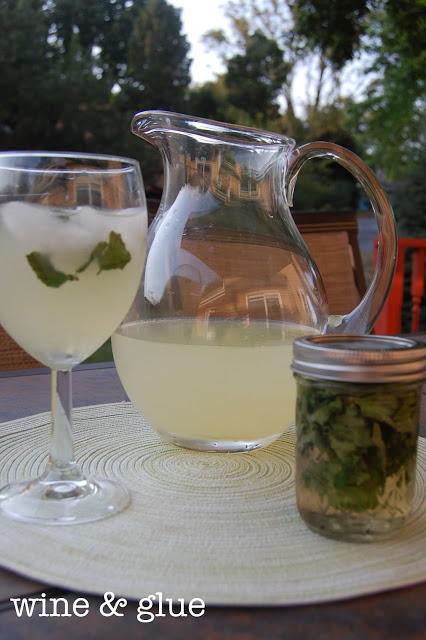 Considering the INSANE heat we've had in the Midwest, this is the perfect summer cocktail to cool off with. And to my friends and family who live close by, you are more than welcome to a cup of basil to start your first batch.
Hope everyone had a happy, safe, and heat stroke free Fourth of July! Here is my family before we melted at the parade.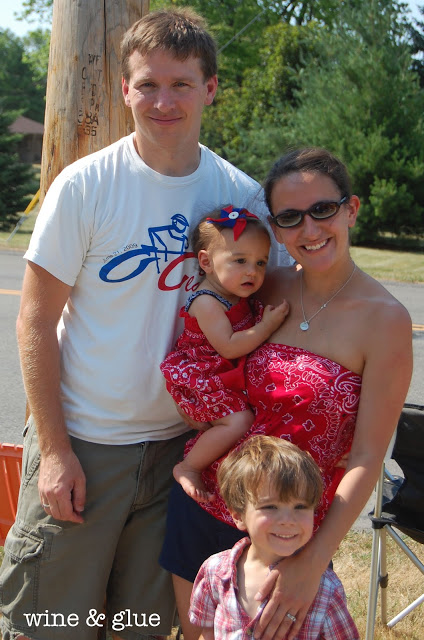 SaveSave