Orzo Pasta Salad with Asparagus and Zucchini | An easy side dish full of veggies and flavor!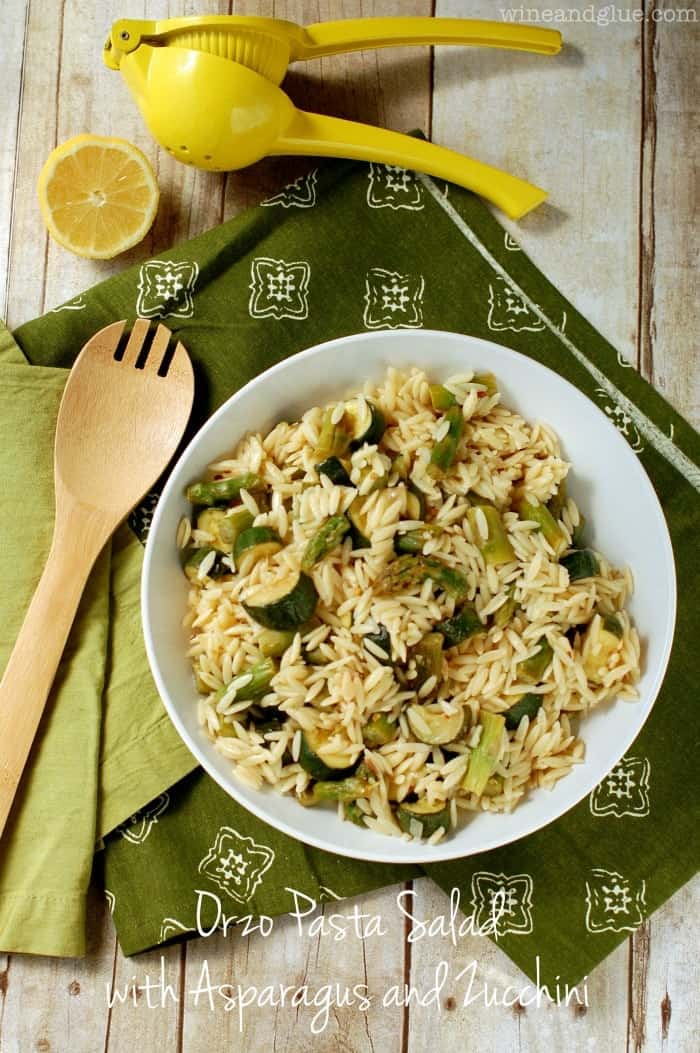 I am for sure a CARB-o-HOLIC. I almost never meet a bread I don't like or a pasta that I don't want to sing romance songs to. I rarely buy big yummy loafs of bread, because I will eat them all up instead of my dinner.
You know. Like a toddler.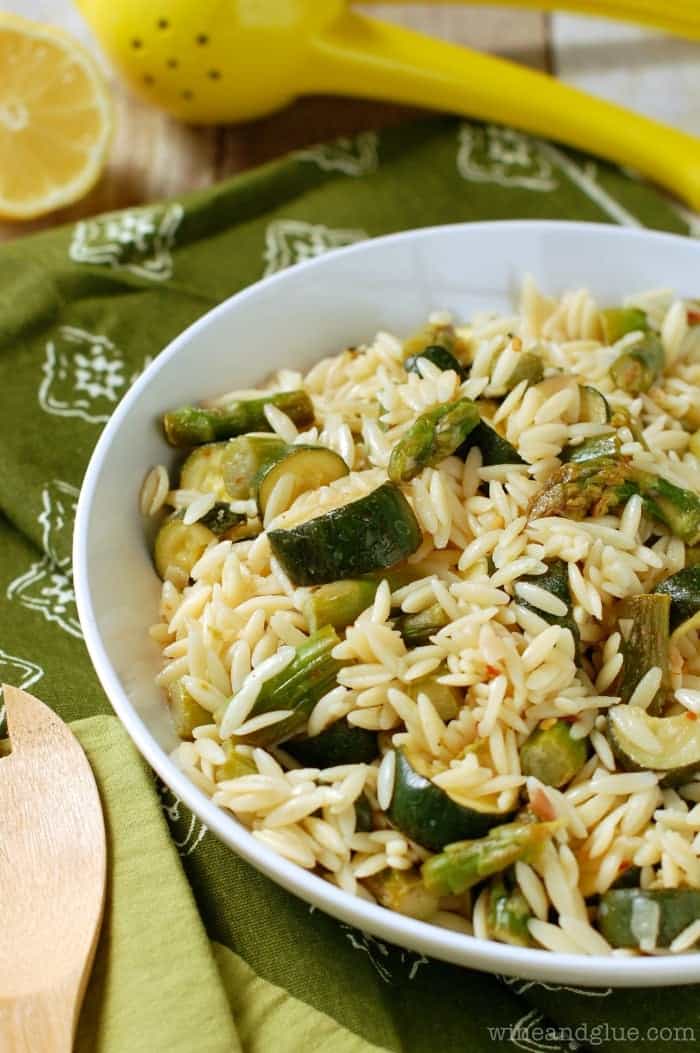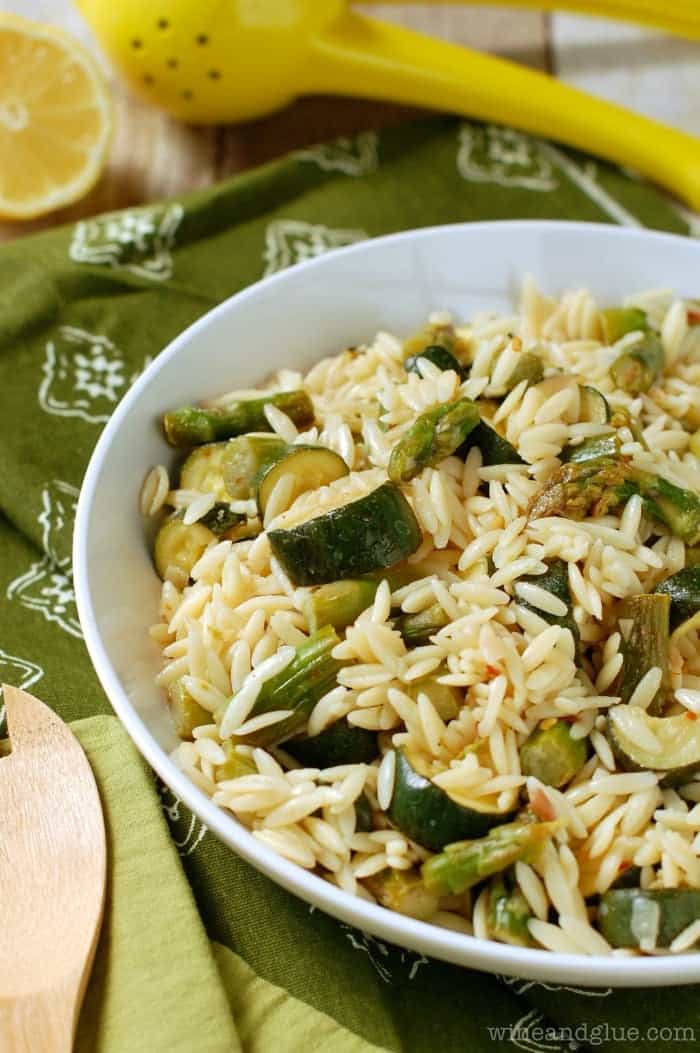 But pasta salads are really the best of both worlds! You get your delicious carbs, but you don't have to feel super bad about it, because there are also lots of nice yummy veggies thrown in!
This pasta salad is just like that. It's got delicious orzo, which I just love and think is so perfect for summery side salads, and then it's got fresh asparagus and zucchini. Plus! It doesn't have a mayo base, making it perfect to bring to summer BBQ's and picnics. It has the sweetness of shallots, the tartness of some lemon, and some red pepper flakes for extra kick at the end.
It's a flavor sensation if I do say so myself. :)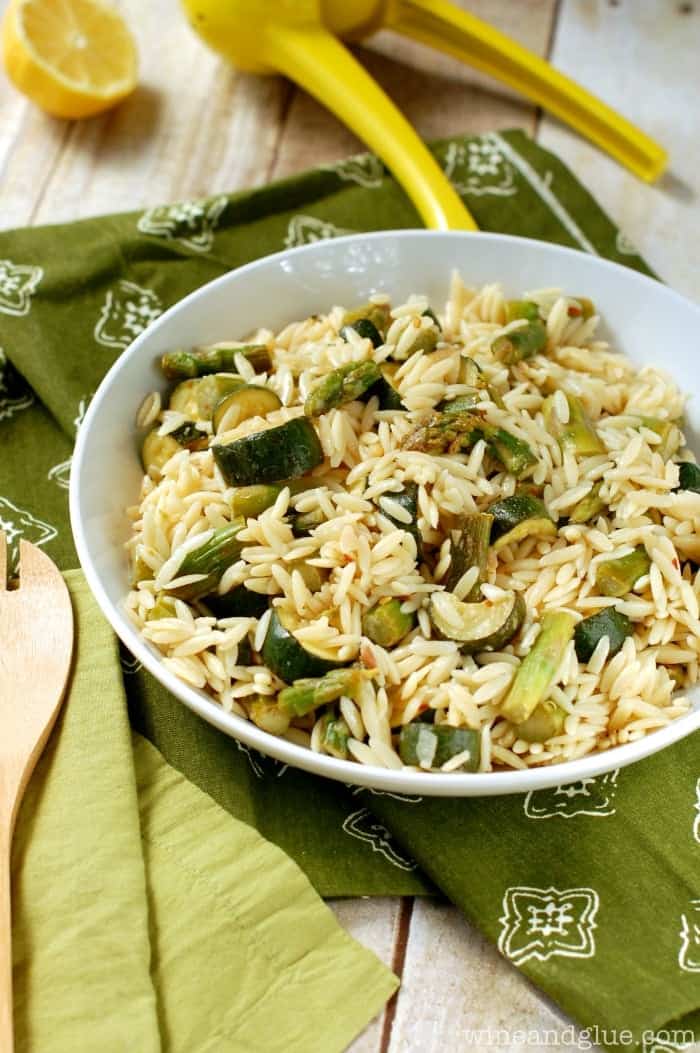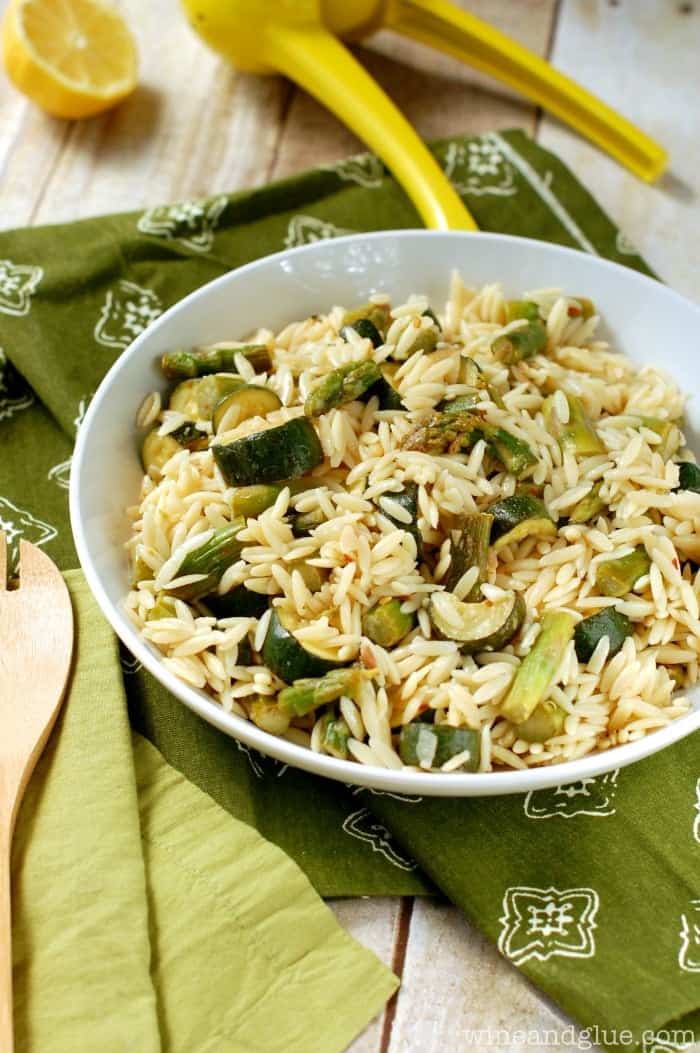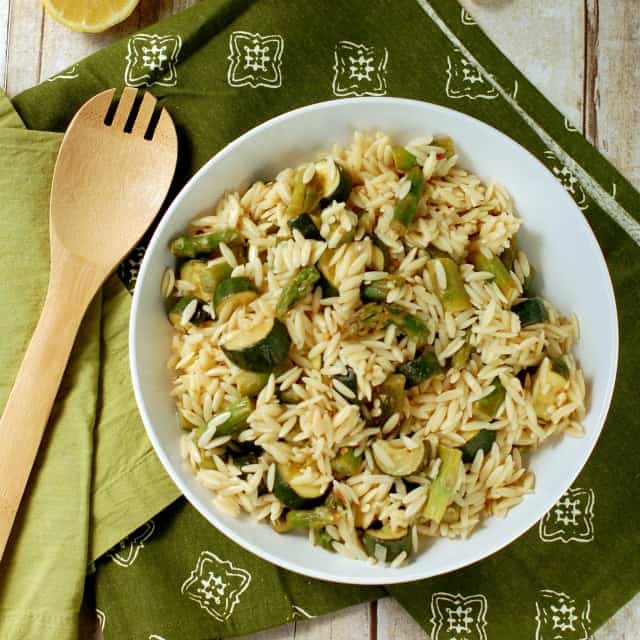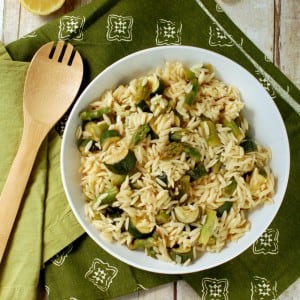 Orzo Pasta Salad with Asparagus and Zucchini
Ingredients
1

shallot

diced

2

garlic cloves

minced

1/2

tsp

red pepper flakes

1

bunch of asparagus

cut to bite sized pieces

2

small zucchini

cut into 1/2 inch and 1/2 moon pieces

1

cup

dry orzo

juice of half a lemon

salt and pepper to taste
Instructions
Boil some water and cook the orzo according to package instructions, immediately after draining the orzo, rinse with cold water to stop the cooking.

While the orzo is cooking, heat the olive oil over medium heat. Add the garlic, shallot, and red pepper flakes. Cook until the shallot is translucent, about a minute.

Add the zucchini and asparagus, stir to combine. Cook until the asparagus is soft, stirring often, about 12 minutes.

Remove the veggies from the heat, and put in a large bowl. Add the orzo. Squeeze the lemon over, stir, and season with salt and pepper to taste.

Refrigerate and serve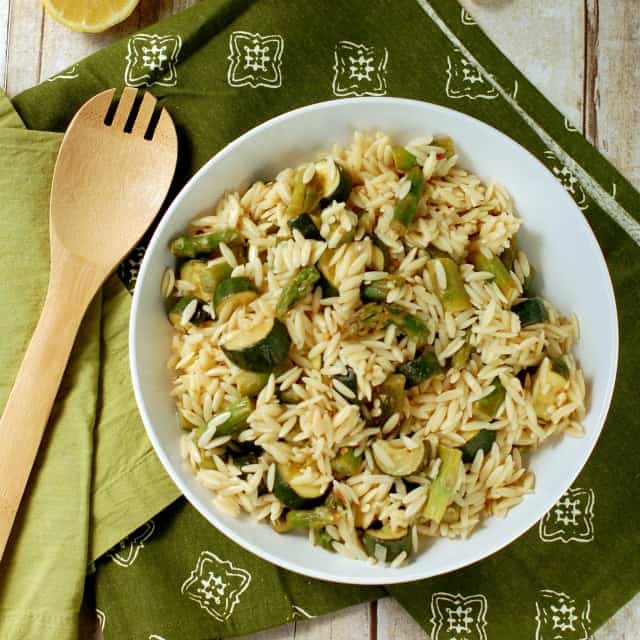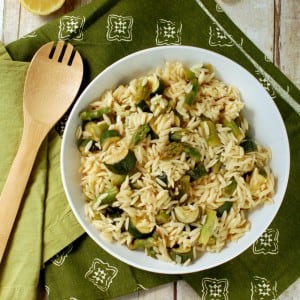 did you make this
Orzo Pasta Salad with Asparagus and Zucchini
You might also like