With all of these No Bake Dessert Recipes, you will be able to make and enjoy sweets all summer without turning on your oven! From cookies to fudge to fluff salads, there is something for everyone to fall in love with in these delicious recipes.
When you make these no bake dessert recipes, leave me a comment and let me know how they went! I love hearing what you all think of my recipes.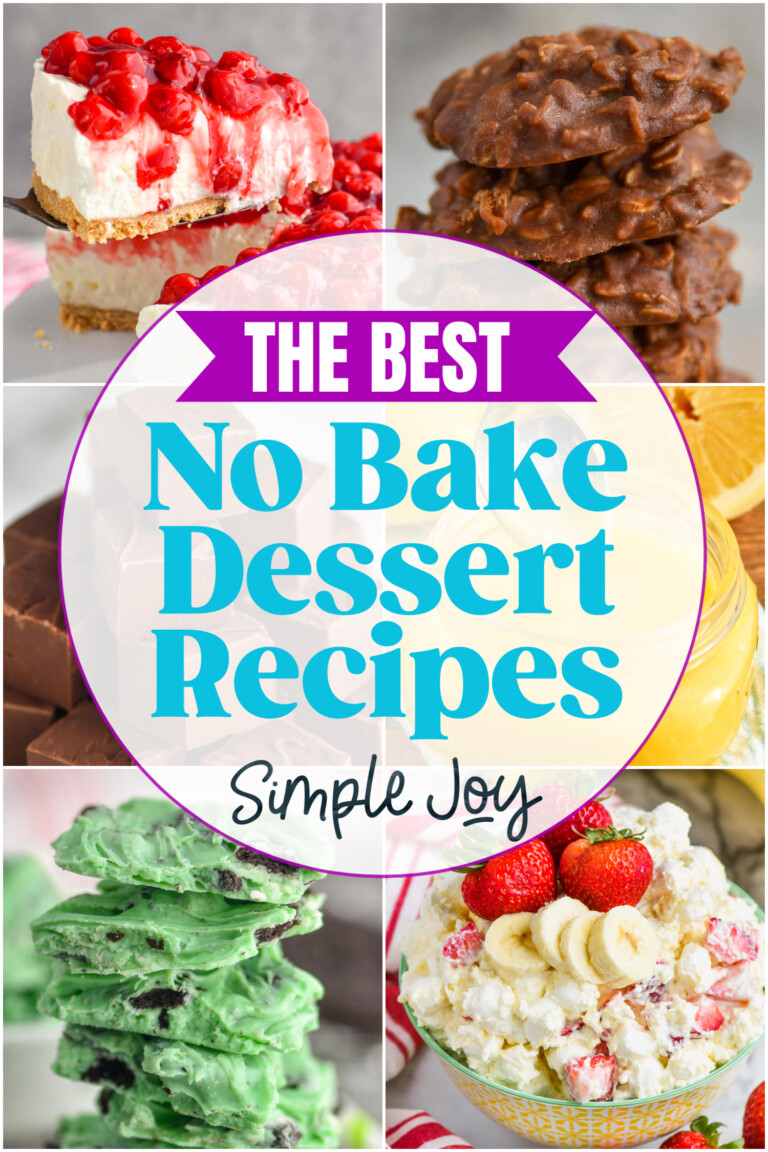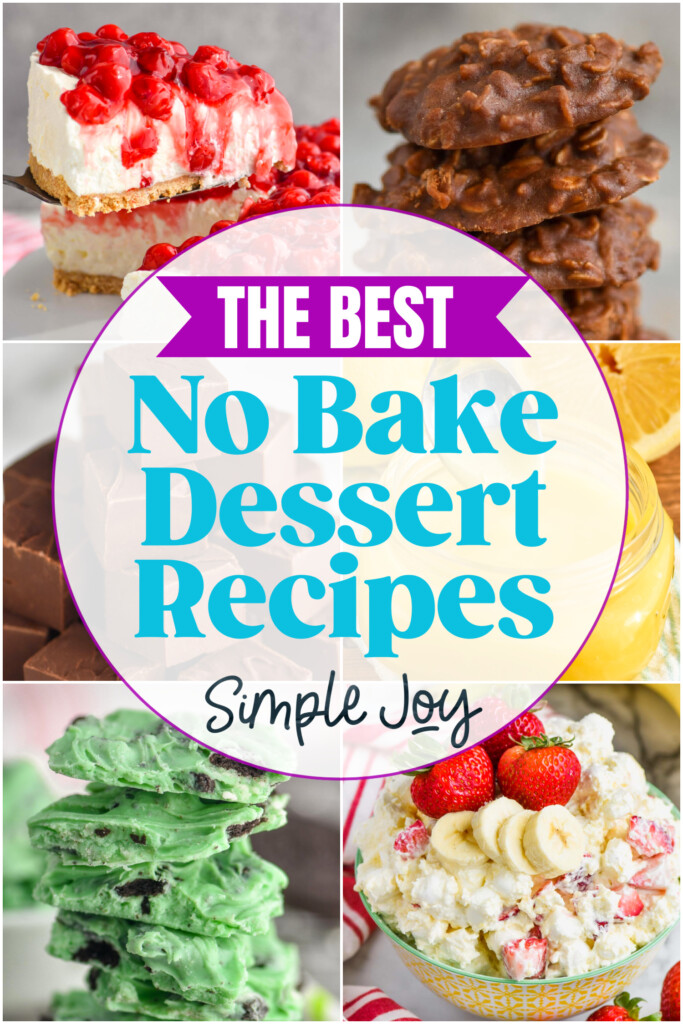 No Bake Bar Recipes
These classic no bake bar recipes are perfect to whip up with your kids to take to a summer party. The best part about these bars (other than how simple and delicious they are): you can cut the bars as big as you want. No judgement on jumbo bars from me!
No Bake Pie Recipes
These no bake pie recipes are summer favorites to take to celebrations and potlucks. An impressive presentation without breaking a sweat, you will love trying these pie recipes. Cool and delicious, they come together easily and are sure to be crowd-pleasers!
Fudge Recipes
These no bake fudge recipes are bite-size decadence in every piece. They are great to make for your family or to gift to a friend or new neighbor. These fun fudge recipes are great all year round with the unique flavors and fun spin-offs!
No Bake Truffles and Balls
These bite-sized truffles and no bake balls are easy to make and delicious to pop in your mouth for a sweet treat. Make these to enjoy at home or easily transport to a party or gathering!
Puppy Chow
These terrific no bake snacks are always a crowd favorite! These puppy chow recipes, also commonly called muddy buddies, are easy to make and take on the go. These are the perfect treats to munch on to get your sweet-tooth fix!
No Bake Dessert Bark Recipes
No bake dessert bark breaks apart easily for the best summer treat. These recipes have a delicious crunch with every bite and are the perfect addition to any dessert table. You are sure to get addicted to these dessert recipes!
Fluff Recipes
Fluff recipes are a staple at potlucks in the Midwest, and these quick and easy recipes will taste great on any table! Fluffy, delicious, and so easy to make, you can't go wrong with these sweet no bake sides.
Condiments
These no bake condiments add an easy and delicious topping to so many desserts. You will want to keep these condiment recipes in your back pocket to add to so many desserts!
Dessert Dip Recipes
Dessert dips are the perfect treat and a kid-approved favorite. We have the best homemade dessert dip recipes for your next party or at-home happy hour!